Monday, December 11, 2006
Best Weekend In A Long Time
My sister came to stay with me this weekend. We had the best time just being together. Friday night we went to eat and just talked and talked. Saturday she ran errands with me and then we hit the mall. That night we picked up our brother and went to see Casino Royale and then Sunday she watched Buffy for me. (I say "for me" because I begged her).
Let me tell you how much I loved Casino Royale. THIS MOVIE KICKED ASS!! I'm soooooo ready to go see it again. I would post my whole review here but I don't like to place spoilers on here because there's no way to hide them. But suffice it to say I think this is THE best James Bond and J.B. movie EVER. No joking.
My sister brought her new pup, Max to stay as well. He's a yorkiepoo that only weighs 1.5 lb. and he was SO sweet. He was very well behaved too. He entertained himself with the toys for long periods of time. And he was very sweet and cuddly. He and my Lucy Lu hit it off immediately and played for hours. It was cool, because Lucy usually just ignores other dogs.
Nora and Max: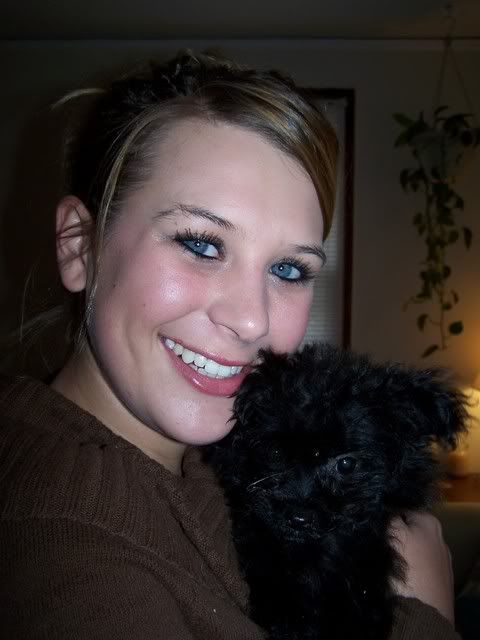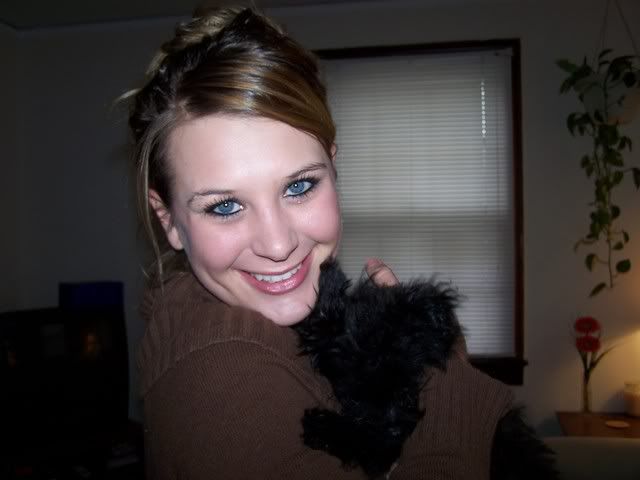 Check out these magnets I bought for myself!
And this card I got from one rockin' friend:
My dogs aren't spoiled at all: