Tuesday, June 13, 2006
The downfall of A&E
Last night I watched a history of Superman on A&E. It was pretty
cool. But afterwards, you won't believe what came on. The World
Championship of
ROCK PAPER SCISSORS
.
No fucking lie! And it had a $50,000 prize!! It was sponsored by
BudLight. I told Hubby we got to come up with some sort of crazy thing
to do on tv because BudLight will sponsor anything. And apparantely, tv
will air anything BudLight sponsors. I'm highly disappointed in
A&E. You could tell they were mocking other championships but they
were really commentating and had girls in tiny shorts cheering plus
they had rules and guidelines on how you could play. It was insane.
My friend, Stephanie, pointed out that I hadn't posted pictures of
Lucas. My adorable Phil Collins look-a-like nephew. He is Isabella's
half-brother. He's a card! After an hour of pestering him last week, he
finally said my name. It was soooooo cute!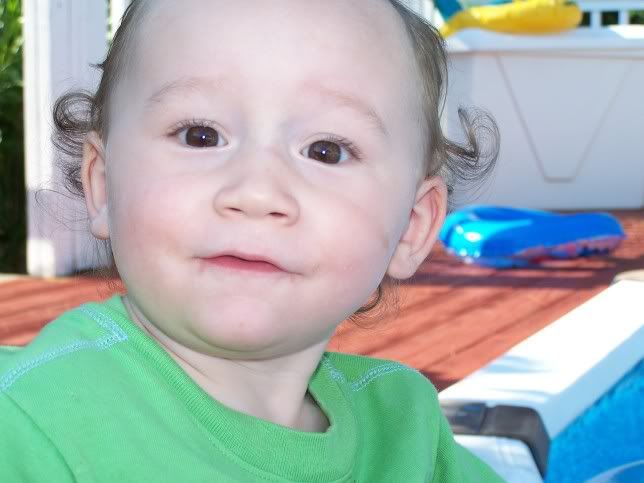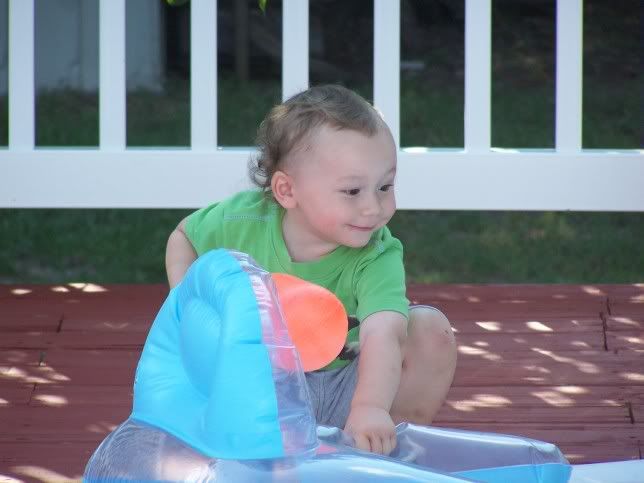 Comments:
Oh my goodness! he is such a cute honeypea.. He looks so much like Josh. He is precious. I just heard today that Bubba and Jeannie are having another girl. She is due in Oct.
Love Ya
Post a Comment
<< Home