Monday, November 07, 2005
Back to Life...
...back to reality.
I had such a wonderful weekend; it was hell to come back to work this morning.
There was nothing special or exciting about my weekend - just that it was peaceful and relaxing. The weather was so gorgeous that Hubby & I took all three of our girls to Paris Mountain State Park which is only 3 miles from our new home. We walked some of the trails and stopped at a pooled section of creek and let Lucy run around in it. The other two dogs didn't care to go near the water but Lucy jumps around in it like a mad dog. I took video of her but it's such low quality there is no need for me to upload it. Here's a picture of one of the lakes. You can swim in it during the summer. Again, excuse the poor camera quality.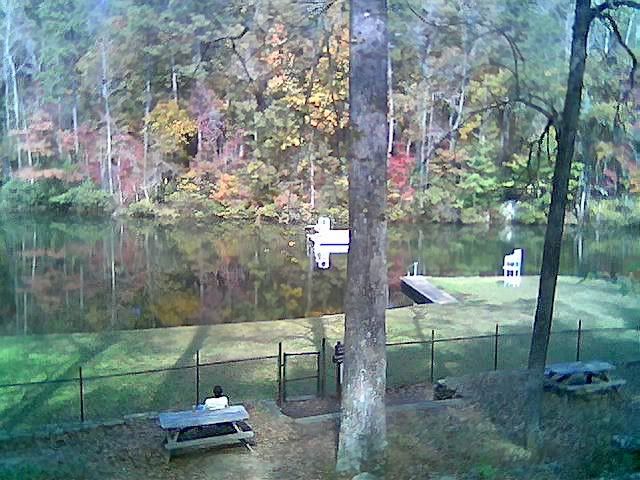 Also on Saturday Hubby & I went to Lowe's where I promptly found 3 things I needed 50% off on the clearance rack. YAY! And that evening we went to dinner at a local steakhouse. While it was more money than we wanted to spend, I must admit it was the best steak I've ever eaten in my entire life. No lie.
Yesterday we just did a little bit of work on the house and then took a nice nap together. I wish every day could be like that.
Comments:
What a lovely, beautiful lake! Honestly, if I lived near that lake, I'd be spending loads of time there!! How pretty it is!!
Post a Comment
<< Home