Monday, October 17, 2005
Hold The Phone!!
Crystal went to a bar.
I repeat, Crystal went to a bar.
It's only been like, 2 years since I went out anywhere.
Bethies
and I went to the Art Bar Saturday night. We didn't stay long and I only had 1 beer (I was driving) but I
did
go.
We took pictures but Beth's camera (aka "the world's crappiest digital camera") washed us out. At least you can see our eyes though. *sarcasm* But I think the one I took of Beth with the lights behind her head turned out cool.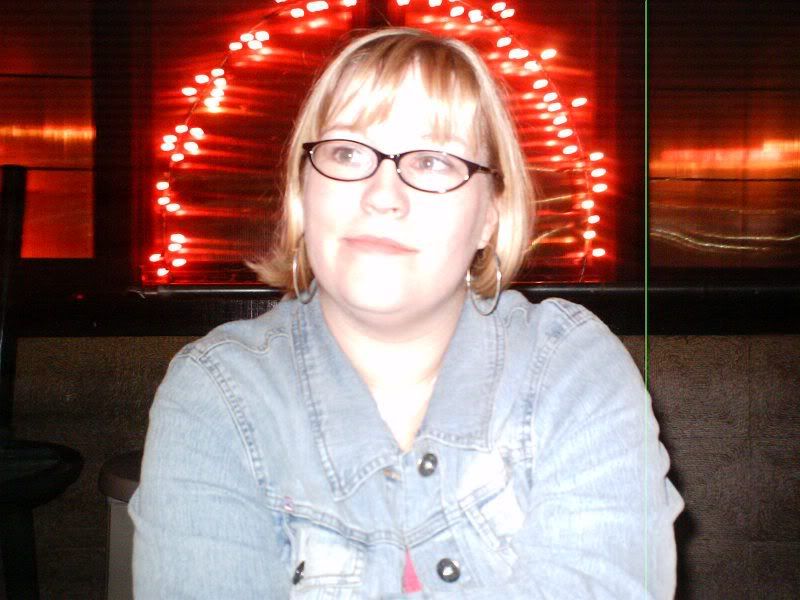 Comments:
BRIGHT LIGHTS! BRIGHT LIGHTS! I feel like Gizmo, or something. I actually have to look away from the screen, Crystal.
Wow. Tell that chica to get a new camera before all of our retinas get burned.
Glad you had fun at the bar, though!
Post a Comment
<< Home