Friday, August 26, 2005
No Snappy Title For This One
Can I get a big Hell Yeah!? Only
35 days until Serenity
opens people! I'm so excited! It's been a boring ass movie summer but fall holds some goodies! (Or at least I hope they're goodies).
My baby brother turns 16 today. Damn, we're getting old.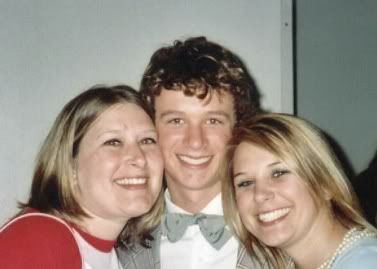 *Recycled Post*
Tuesday, March 15, 2005
Yep. I CHOSE To Marry Him
While on my way home from work last night my very non-romantic husband caught me by surprise by telephoning me simply to tell me he'd missed me that day and to hurry home. Feeling mushy I arrived home to the storm of my girls (that means my dogs came flying out to the driveway to greet me). I noticed that Lucy Lulu had a note sticking out from her collar. I thought, "Oh my goodness! Did my husband actually write me a little love note?" I eagerly removed it and read, "Please bring the trash can back from the curb."
I should've known better.
**Edit**
Rowan, I am the one on the left. Not my most flattering photo - almost didn't post it. I have 3 brothers & I sister. (See below) From Eldest to Youngest: Jon, Me, Josh, Nora & Rivers.
Jon (the one in the hat) & I have the same Mom & Dad. Josh has a different father. Nora & Rivers have a different Mom. But I rarely think of them as half-siblings. (Nora & Rivers are in the picture w/ Jon. Josh is pictured w/ his son Lucas.)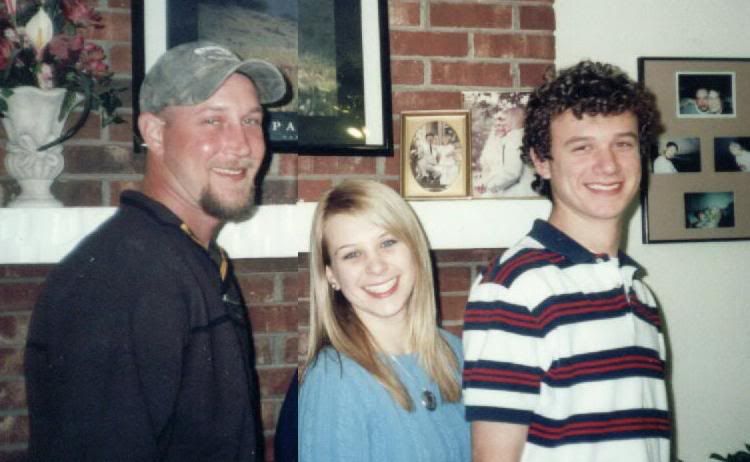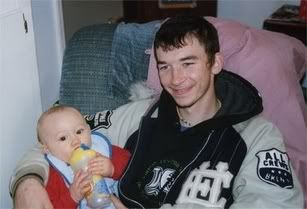 Comments:
you have a beautiful family! And I think you look lovely in that photo, certainly can tell you two are sisters~ Wow, it sounds like it gets confusing, but doesn't matter, cool family! Happy Birthday again to him! How old is your sister? She seems younger too.
Post a Comment
<< Home