Thursday, June 16, 2005
The Slayer Is Punning
I painted my den orange. I really love it. These pictures suck and the orange looks rather pastely in the pictures but it's really not. It's more of a vibrant tangerine orange. My den has very little natural lighting so it's nice to have that POW! when you walk in.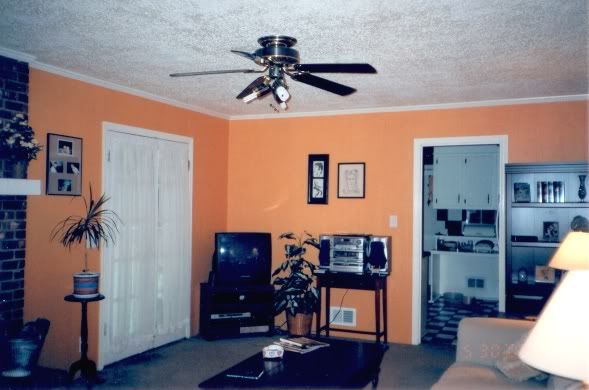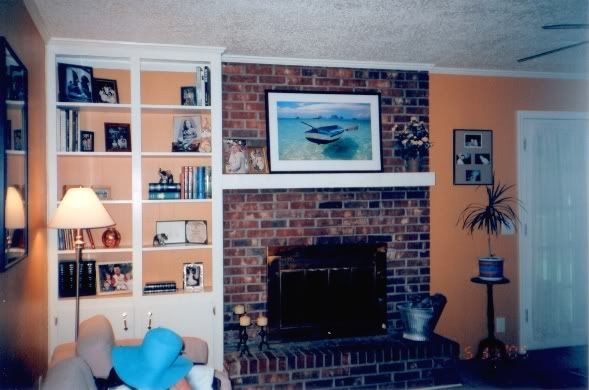 and I painted stripes in my bathroom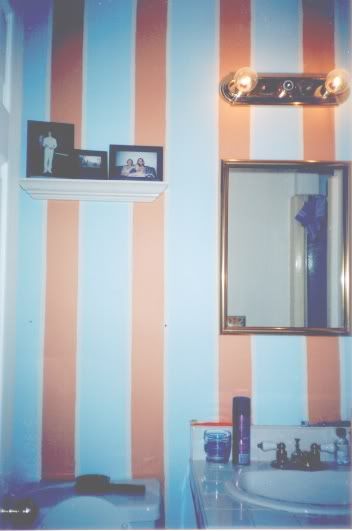 If you have not watched season 1 of Scrubs, I highly recommend that you get it. Last night I watched "My Fifteen Minutes" which I had never seen before. Zach Braff doing a bit as Randy "Macho Man" Savage had me laughing so hard I couldn't breathe!
Also last night I watched
A Life Less Ordinary
. It could have been a great off-beat comedy but as it is, it was okay. Ewan was perfect as usual. His timing and believability is incredible. And I must admit, seeing him in a kilt was probably the sexiest thing I've ever seen in my entire life.
Comments:
Wow, I like your house. Is it new? Wanna come paint mine? LOL
I'm still working on mine, but love the stripes and orange is the colour I just did my dining room, more a peachy orange, but orange nonetheless - it's a great colour for darker rooms isn't it?
Post a Comment
<< Home